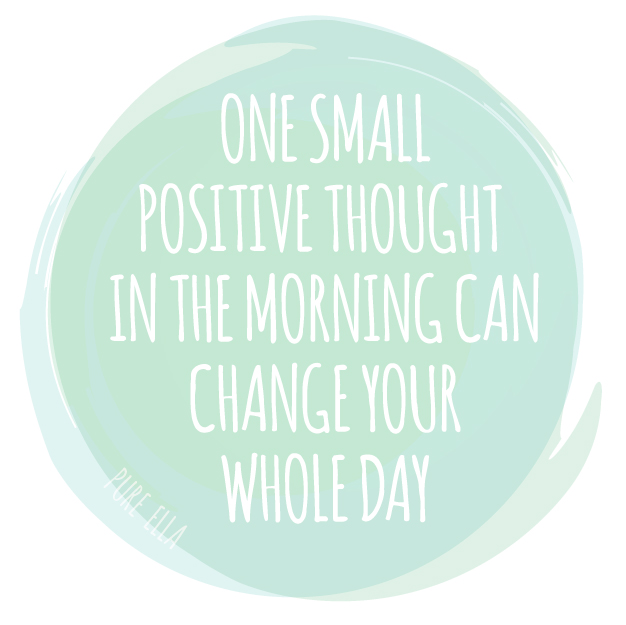 As I have edged more and more into my forties I think I have evolved in my styling and fashion repertoire. I know what I love and what suits my body. Yes, I can still get it wrong but you do not know until you try. I believe once you know yourself and are comfortable in your own skin then you are at your happiest and although you are still critical of yourself you learn to do your best to let yourself shine with confidence and poise. Love yourself for who you are and look at how well your body has served you up until this point. Appreciate!
Identify your style - know what you love and what suits you. Try to be less judgmental on yourself and be comfortable with who you are. When you take more notice and have a positive outlook your thought process will change and you will not be as critical on yourself and you will form your own unique style.
As the lovely
Lousie L Hay
, the affirmation queen, in my eyes, if you have positivity in your everyday and promise yourself with daily affirmations you will see a change and positivity will reign in. This has helped me over the years and I have noticed many changes in my thought processes and thinking or reacting in a more positive way.
ALWAYS always feel comfortable in what you are wearing, if you are not comfortable, it will show as you will tend to fidget and spend the whole time adjusting or fixing yourself.
If you follow me along on
instagram
you will see that my #everydaystyle consists of dresses mostly. Easy to put on add a few accessories or a cardigan and you are set to go. No contemplating what top to where with what bottom. Always chic and stylish. At the moment I am also loving shorts with loose fitting tops. The soft pant trend is one of my favourites as well so comfy and super stylish in print and plain.
Has your thinking towards your body changed as you get older?