Tina Knowles adds, her daughter and husband Jay-Z have what it takes to be "great parents."
"They're good people and they're really positive and they're talented and they've had a lot of practice with my grandson – their nephew," she says.
Tina Knowles got Beyoncé to eat her vegetable with one dish - cajun green bean stir-fry. "It's the most tasty, delicious dish," said Queen Bey to People.
"Cooking is the one thing she hasn't gotten into," Tina Knowles told the magazine. "She hasn't mastered [it], but I'm sure she'll be a good cook once she makes up her mind."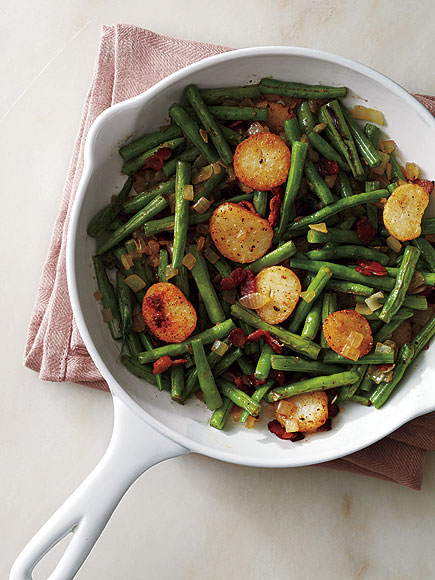 Grandma Knowles recipe for -
Tina Knowles's Cajun Green Bean Stir-FryServing size: 8
Ingredients:4 slices bacon, finely chopped
1 medium onion, chopped
2 cloves garlic, minced
2 lbs. green beans, trimmed and sliced in half (8 cups)
¾ lb. baby potatoes, lightly steamed and halved
1 tbsp. seasoning salt
1 tsp. ground black pepper
½ tsp. cayenne pepper
¼ cup water
Directions:
1. In a very large skillet or wok, fry bacon until crisp, 3 to 4 minutes. Add onion and garlic and cook, stirring, until browned, an additional 4 to 5 minutes.
2. Add green beans, potatoes, seasonings and water and cook, stirring constantly, until beans are just cooked through and tender-crisp, 4 to 5 minutes.