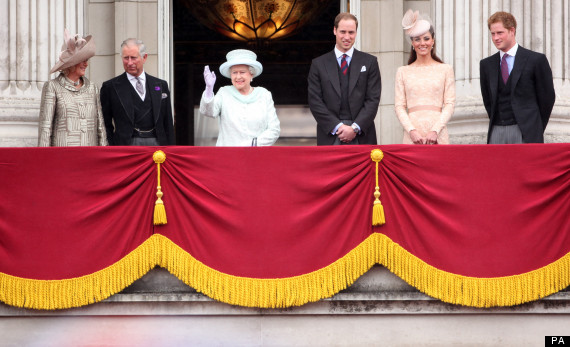 With the Queen's Jubilee celebrations happening in the UK, my youngest daughter, yesterday, asked me What Does the Queen Do? I could not really answer the question, so I went to google and found out that the Queen is no longer responsible for governing the country, although she does carry out important tasks on the countries behalf.
The Queen is the Head of State and goes on official visits abroad and she also invites the worlds leaders to the UK. The heads of state usually stay at the Palace or at Windsor Castle. She is also head of the Armed Services and declares when the country is at war and when the war is over, although she must take advice from the government first.
She is also head of The Church of England, which has been held since the 1530's. The Queen appoints archbishops and bishops on the advice of the Prime Minister.
The Queen performs government duties where she receives 'red boxes' which are full of documents and reports from the ministers and commonwealth officials. They must all be read and if required signed by the Queen.
The Queen represents the nation at times of celebration and sorrow. She also spends time travelling around the country visiting hospitals, schools along with other places and organisations.
source Project Britain
Did you know exactly what the Queen was required to do?