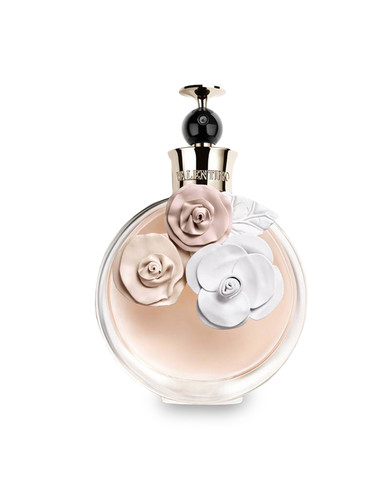 Valentina marks out a solar, unexpected trail, classic yet modern. With attitude, sophistication and unexpected characteristics, the bouquet of Valentina blends an irreverent Italian floral oriental in which each facet reveals a paradox. Calabrian bergamot is a hymn to exuberance and freshness, shaken up by the insolence of white Alba truffles. In their trail, jasmine, orange blossom and tuberose celebrate radiant beauty, while being offset by the rebellious delight of wild strawberries. Finally, the nobility of cedar is seduced by the captivating sensuality of amber.
I have never been one to have the latest scent on the scene, up until a few years ago,
I have enjoyed finding my favourite scent.
A few of my favourites at the moment are DAISY by Marc Jacobs the gorgeous floral topped bottles had me from the first look and then the scent just confirmed that I must have. I found myself at the beginning of this year I purchasing J'adore by DIOR and I fell in love again with this being my new favourite.
I have always ignored the cards in magazines with the offer to try a sample of the latest fragrance. But this time, I was enjoying a coffee and reading a favourite magazine and I found myself ripping out the cards. I filled out the information and took myself along to Myer and received the Valentina sample and loved it and I have been wearing everyday since. Guess what I would love on Sunday for Mother's Day. I am just hoping that they are offering special Valentina Mother's Day packs so I can indulge in my new favourite scent. Do you have a new favourite scent or do you have an old favourite you just cannot part with?